What's new on Upliness?

You need to sign up for a 28-day free trial (no card needed) or login to access the videos.

Wendy Nathan – independence and care as we age
(1st September 2021)

advice from an aging lifecare professional
Wendy is an aging lifecare professional, advising people on planning and managing their lives as they age. Here we discuss when people should be allowed to make bad decisions, and the challenges of helping someone with dementia.
Lissa Leader – 5 key health hacks
(16th August 2021)

Simple ways to improve your diet

Lissa is a nutritional therapist - here she gives 5 great tips for a healthier diet (and a healthier you).

Callum Weir - nutrition webinar recording
(16th August 2021)

Move to a more plant-based diet

Get insights from nutritional therapist on reducing your meat consumption.

Dr Rachael Rooney - brain health and dementia
(23rd July 2021)

Learn how to keep your brain healthy

Life style changes can help you reduce your chances of getting dementia - listen to an expert.

6 reasons to eat potatoes
(14th July 2021)

Potatoes are surprisingly nutritious

Find out why you should probably be eating more potatoes.

Dr Akil Taher – from open heart surgery to a healthy, vibrant life
(13th July 2021)

You can turn your health and life round in dramatic ways

He was an extremely successful US doctor, but he had angioplasty aged 56 and then open-heart surgery at 61. Here we talk about how he regained his health and became an endurance athlete. His story gives hope to anyone suffering from chronic disease.
What are the advantages of a plant-based diet?
(12th July 2021)

Some of the benefits of eating a wholefood diet are startling.

Get inspired to reduce your chances of many chronic and serious illnesses bu eating a more plant-based diet.

Annette Henry - easy way to eat more fruit and veggies
(27th June 2021)

6 S's to increase fruit and veggies in your diet.
Annette Henry has a Plant-Based education business with her husband Graham. Here she gives practical tips about increasing the amount of fruit and vegetables that you eat every day.
Elizabeth Ward -Menopause and weight gain
(21st June 2021)

How to counteract weight gain after the menopause

Weight gain after the menopause isn't inevitable. Here Elizabeth a registered dietitian talks about strategies to counteract it.

Reduce procrastination
(16th June 2021)

simple strategies to counteract procrastination

A recording of a live webinar where Jane Thurnell-Read talks about ways to overcome procrastination. (You don't already need to be super-organised and motivated.)

5 foods for brain health
(2nd June 2021)

show your brain some food love

Of course, there are foods that aren't good for the brain, but here we focus on what helps brain health.

Simonne Gnessen - your emotional relationship with money.
(1st June 2021)

Emotions around money.

What are your values around money?

Simmone is founder of Wise Monkey Financial Coaching. Here she talks about our emotional relationship with money and what we can do to improve it. She also talks about the training she offers for those who want to become financial coaches.
Dr Alyssa Kuhn – arthritis and exercise
(23rd May 2021)

The expert view on exercising with arthritis.

Is it best to rest or exercise with arthritis?
Dr Alyssa is a physical therapist specialising in exercise for arthritis. Here she talks about exercising with arthritis, offering practical information and expert support.
Flower remedies for anxiety and binge eating
(18th May 2021)

Simple, safe help

self-help for anxiety and binge eating

A double blind placebo trial shows how Bach flower remedies can counteract anxiety, sleep disturbances and binge eating in overweight and obese adults.

John Gullick - the power of sitting
(3rd May 2021)

John is a health coach and physiotherapist.

The benefits of sitting on the floor
John is a health coach with a background in physiotherapy. Here he talks about the benefits of sitting on the floor, which posture is best and how to start doing it if it's a long time since you've sat on the floor.
Carol Elliott - funeral celebrant
(29th April 2021)

Carol is a funeral celebrant

arranging meaningful funerals
Carol is a certified funeral celebrant. Here she talks about how to go about arranging a non-denominational funeral and dealing with family conflict and death.
Ron Loewen - coach
(27th April 2021)

Conflict in relationships

entitlement as a root of harmful interpersonal behaviour
Ron is a trainer and coach in the field of negotiation and conflict resolution. He explains how an entitlement mindset can be the root of harmful interpersonal behaviour. He also explains what you can do to overcome and eliminate this mindset.
Stef Robertson
(20th April 2021)

Studying hard in her fifties and sixties.

undertaking academic studies later in life
Stef started an M.A. in her fifties and a PhD in her sixties. She explains about the commitment and passion that's needed, and the effect it can have on those around you when you are studying this intensely.
Sara Davison
(16th April 2021)

Listen to practical advice from The Divorce Coach

letting go of your ex and moving on
Sara is known as The Divorce Coach. She talks about the practical steps you can take to move on from divorce. She also talks about training to become a divorce coach.
Andy Grant
(13th April 2021)

A multiple suicide attempt survivor talking about getting out of the depths of despair.

Multiple Suicide Attempt Survivor on moving to happiness

Andy made multiple suicide attempts, but is now an author, coach and podcast host. Here we talk about how he got from the depths of despair to his current happy life. He talks about what to say to someone you believe may be planning death by suicide and how men can embrace the emotional side of their humanity.
Calcium sources in your food
(12th April 2021)

You don't need to have dairy to get your calcium. Non-dairy forms of calcium also have lots of minerals and phytochemicals – so important for your general health.
Dami Roelse
(5th April 2021)

Overcoming loneliness - the first thing to do is not to join social groups.

4 strategies for recovering from loss and loneliness
After Dami's husband passed away, she experienced grief and loneliness. In this thoughtful interview she talks about how she embraced loneliness and found a way forward.

Dawn Ireland
(5th April 2021)

Salty and crunchy or sweet and melting? Dawn explains how to make great snacks.

how to make healthy, nutritious snacks
Dawn is a UK herbalist, but here we talk about making healthy snacks at home, whether your preference is for salty or sweet healthy,home-made snacks.
Thomas Peter
(5th April 2021)

Gym goer for 30+ years and keen video gamer (World of Warships).

Thomas explains why he has been going to the gym for over 30 years. We also talk about playing video games, including World of Warships, and the guidance he gives to his teenage sons around video games and exercise.

Serena Liu
(30 March 2021)

Want to age well? You need to look after your physical body.

resilient ageing and resistance training
Serena is a physical therapist in San Francisco. She has a special interest in resilient ageing. Here she talks about the importance of resistance training, the particular benefits for older people, and online resources that can help you.

Kate Dunbar
(28 March 2021)

An inspiring interview with someone who didn't believe she had to suffer with arthritis just because her mother had.

Overcoming arthritis that runs in family

When Kate was 40, she was diagnosed with psoriatic arthritis. She knew what a painful condition this was because her mother had been crippled by it. Doctors prescribed lots of medication to manage the pain. Over time she started to notice that some foods made her symptoms worse, and so she started to change her diet. Now in her late fifties she has no symptoms, takes no medication and runs 10 km regularly.
Max Kirsten
(26 March 2021)

Max is The Sleep Coach, helping people get better quality sleep.

Sleep, Your Mental health & How to get quality sleep

Max talks about the importance of sleep particularly for improving mental health. Max explains how a good night's sleep starts in the morning and what you need to do throughout the day to ensure you sleep well at night.

Does what you eat affect your mood?
(23rd March 2021)

Yes it can!

Check out this short video with tips to help you stop food affecting your mood in a bad way.

Lissa Leader
(22 March 2021)

Lissa is a Registered Nutritional Therapist (DipCNM) and works on the practitioner support team at OptiBac, a probiotic supplement company.

Microbiome, and probiotics for specific issues

Lissa talks about the microbiome and the importance of gut health, prebiotics and probiotics. She explains how specific probiotic strains have been shown to support cholesterol, urogenital health and immune system function. We also look at how to buy the most appropriate probiotic supplement to suit your needs.t natural features.
Tania Dalton
(17 March 2021)

Tania Dalton is a healthy ageing coach and personal trainer, living in Melbourne.

confidence after the menopause

She talks about her experience of the menopause, how she regained her confidence and how to view your life after the menopause in a positive way.
Noel Braun
(17 March 2021)

Tania Dalton is a healthy ageing coach and personal trainer, living in Melbourne.

DEaling with grief and loss

Noel is 88 years old and has walked the pilgrims' way, Camino de Santiago, six times since 2010. He is motivated by the death by suicide of his wife in 2004. Here we talk about the grieving process, helpful/unhelpful ways to speak to someone who is grieving, and how Noel has found a life for himself since Maris's death.
9 ways to reward yourself without using food or alcohol
Yes, You deserve rewards

But don't sabotage your health and wellbeing by using inappropriate food and alcohol. Get some new ideas for rewards.

David Krueger
(17 March 2021)

David is a former professor of psychiatry. He's now a mentor coach.
motivation and change

We talk among other things about whether you really need motivation to change and about making alterations in your life to live in a better way. He also talks about a research experiment on making new choices which unexpectedly led participants to lose weight.

Topics - click the image to go to the topic:

Subscriptions - give you access to everything

Short of time?
Check out our handy tips.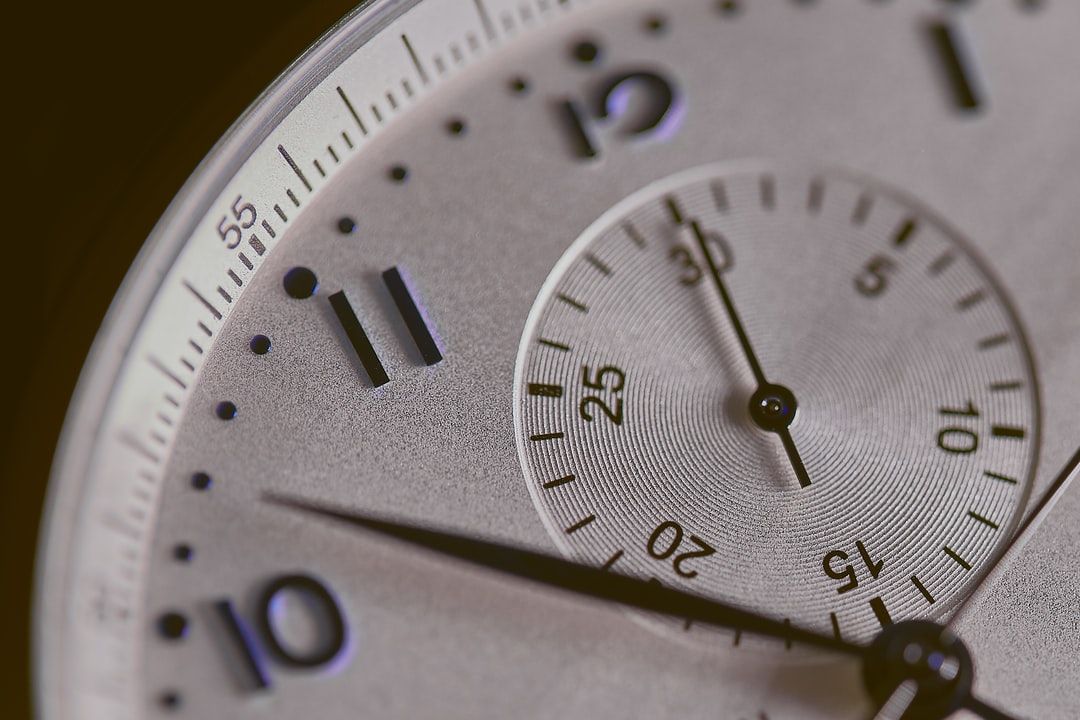 We now have a Facebook Group

Join the community. Upliness members only.

Created with